Renewable Energy
Focus Air Conditioning & Refrigeration Ltd can help its clients reduce their energy consumption, by offering renewable and sustainable forms of technology.  Such as:
Heat Pump Boilers
Heat pump boilers, both ground source and air source are an excellent way of reducing your energy consumption.  This type of system is typically 350% efficient, and can easily be installed into any commercial or residential property.  We would recommend that you couple this type of system with solar hot water to maximise your savings. 
Solar Hot Water
Solar hot water is an excellent way of heating your water virtually for free!  The running cost of the equipment is minimal, with only a small electrical requirement for the controls and circulating pump.  The hot water is then stored in a cylinder ready use when you need it, any time of day or night.
These systems offer huge long term savings, coupled with the peace of mind that you are helping the environment.
 We offer a free survey to assess your needs, and design a system specifically suited to your requirements.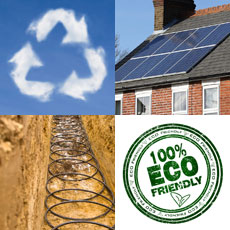 Focus Air Conditioning & Refrigeration Ltd
Unit 6 Kilnbridge Works
Kilnbridge Drive
East Farleigh,
Kent
ME15 0HD
T: 01634 686870
F: 01634 686871
E: sales@focusac.co.uk